When I started my blog, I could take pictures at 6:30 and it would still be bright enough for the photos to be decent. Recently, I've had trouble getting good lighting when I get home from school at 4pm.
Oh right, I got a haircut yesterday. And here's today's outfit. Short hair makes my face look round. Not in this picture, but in some others. Right, so besides the haircut, I went thrift shopping yesterday. I was surprised by how much stuff I bought. Right away, I picked out two pairs of shoes. Sorry, my face is pixeled out because I was making some ridiculous face.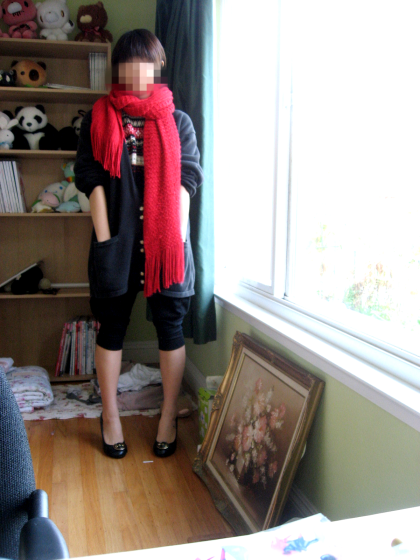 One of them was this pair. They're a little bit big, but I think I can add something to the bottom to make them fit better. Steve Madden wedges for ten bucks!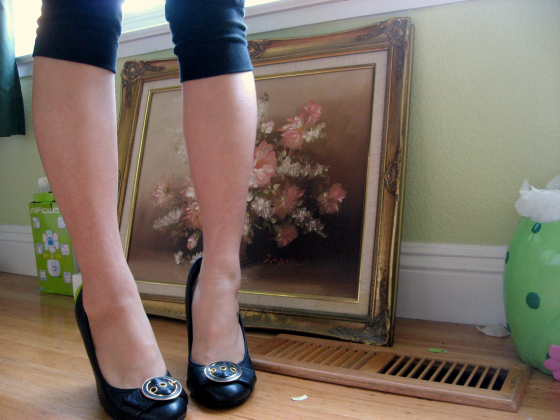 Besides this pair, I also bought a pair of Steven by Steve Madden snakeskin peep toe heels. These were only $6.99!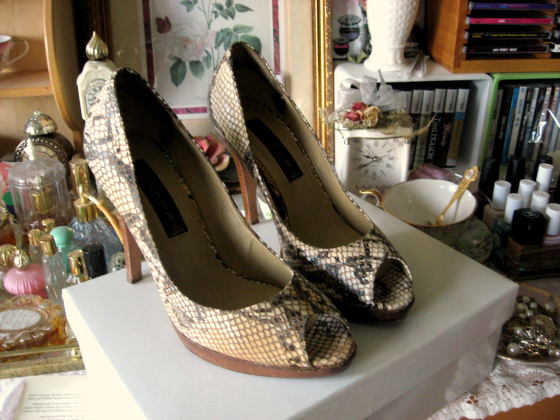 They're really tall. The inside is cushioned so they're actually pretty comfortable. I haven't tried walking in them yet, so maybe it's still to early to say that. Either way, I won't be wearing them anytime soon. I
did
make that post about not wearing heels anymore. Which reminds me, I still want a pair of Docs. And Nikes. Oh and I liked those sequined and black glitter oxfords at Forever21. Shoes, can't get enough of them. Too bad there's not enough money to go around to get them all. I think I'll just save up for those Docs first.
My magazines arrived, by the way. I love that I don't have to worry about not having space for them anymore. I wasn't careful and asked for a copy that I already had, instead of a different one that I wanted to order, so I'm going back for that one separately.
I got a copy of Marie Claire today too. Emma is kind of sort of incredibly cute. I love her new hair! I liked it before too, but that just shows she can rock any hairstyle.
I went off on a tangent again. I'll probably post my thrift shop purchases tomorrow, due to the poor lighting.
Love, Kai