This is the latest I've been up working on a blog post. I'm sleepy. I've been sleepy since I woke up this morning at 5. But I guess there's nothing I can do about that. I worked on my outfit till early this morning, and ended up getting only a couple hours of sleep.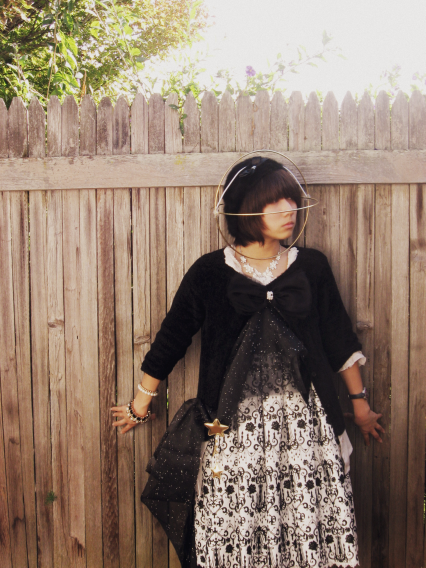 Here's what I came up with. The hard part was thinking of a way to get my orbit to stay. I tried several ideas, but only one worked. I took a wire coat hanger and cut it in half (these things are tougher than they look), then hot glued it to the sphere, and hung it on a hat. I originally wanted it going sideways,but I guess I changed my mind after Care showed me one that Gaga wore. It is just a bit heavy, so I have a minor headache from all the pressure on my head. I wanted to wear a pair of futuristic goggles too, but I thought about it too late, and didn't have materials to make a pair.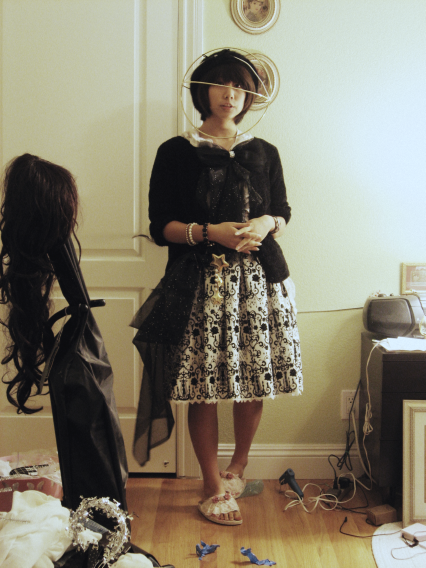 Alice and the Pirates dress, thrifted cardigan, 6% Dokidoki Star clip, handmade sash and headpiece

After working all morning, I haven't had time to clean up the mess.Silly thing, I took out my camera from my backpack this morning to make sure I had it, took this picture, and then put it down right next to my backpack. Not inside. So I left for school without it. My friend got a picture for me with the backdrops and decorations, which were really well done, but the redeye in the photo is a bit frightening, so I'm not putting it up. Maybe I've just been staring at it too long too close.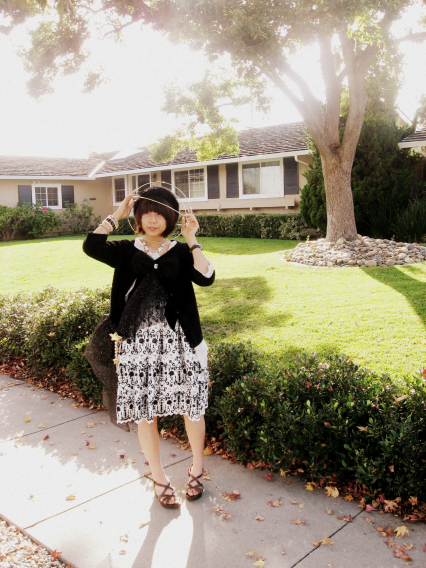 I was exhausted after 7th. I still am. This is a pretty small picture and I can see the bags under my eyes easily. And I just remembered I have a Kite Runner quiz tomorrow. My literature grade dropped from a steady 95% A down 7% from the last quiz. I missed a problem and a half, and that was worth 7 point. Not cool.
Still debating whether or not to wake up early to go to morning setup. I guess it depends on if I wake up or not. Senior skits went well today! The audio for the skit was fixed, and the dances were pretty well put together. Hopefully, we'll score well.
Study for my quiz or sleep? I can't decide. I think sleep is winning, though.
Love, Kai