It's been a while since my last update. Last week was a pretty sleep deprived week, and that hasn't changed much this week. Yesterday, my friend and I worked on a project together and practiced until around 1am, when we started on all our other homework.
On Sunday, I went off to Korean stores to look for CDs and magazines. The price for a Korean magazine was around $21, which shocked me so much that I walked out without a second thought. I was expecting the $10-$15 range, especially because most Japanese magazines are less than $10. The Korean CDs were in the $37 range, which is blatantly overpriced, considering YesAsia sells them for less than $20.
At Kinokuniya, I picked up a copy of KERA and a CD.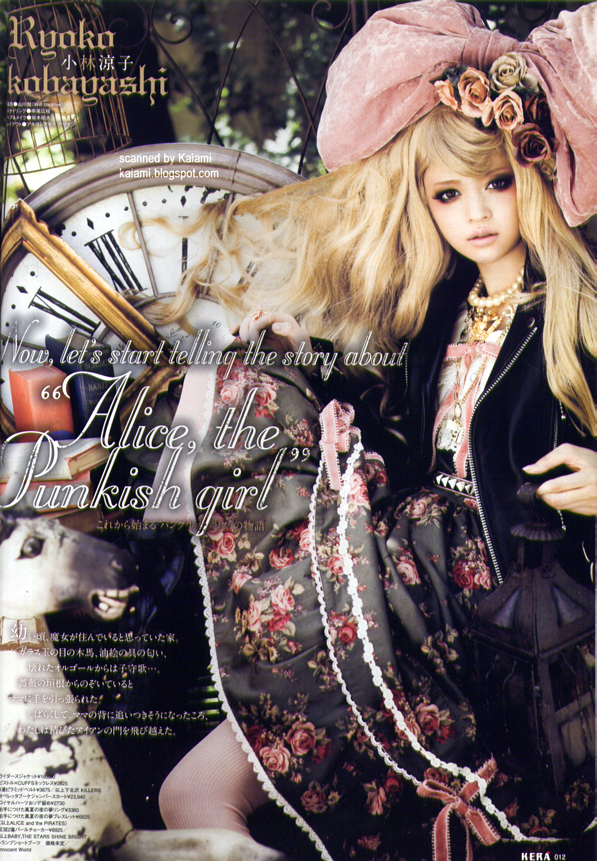 Scanned these because they're so goshdarn pretty! I'd really like to do an outfit like that first one, with the big pink bow. I haven't had a chance to flip through the whole magazine yet.
I also bought the new LM.C single, because I was tired of waiting.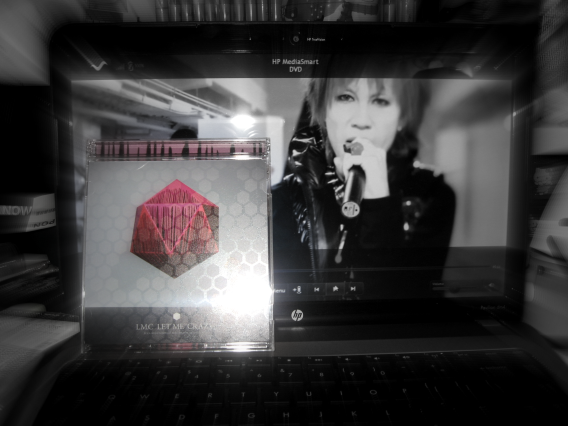 Sorry for the glare. I hurts my eyes too. The CD plus the magazine left me with less than $3 less in my wallet. I feel like such a poor kid.
Ironically, the CD that I ordered online arrived yesterday, the day after I bought the other CD from the store. I looked pretty bad from stress, so blurred my face a bit.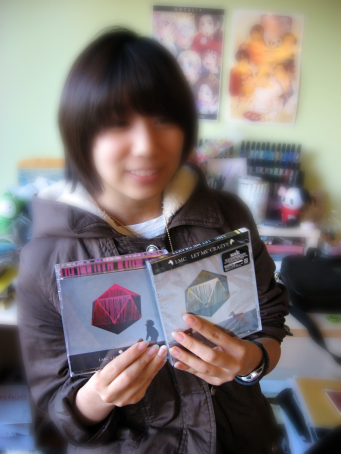 About this jacket I'm wearing.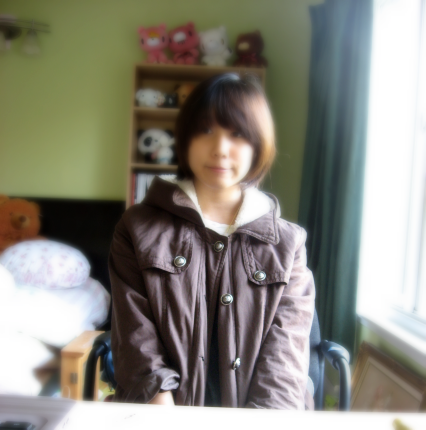 I bought it off of a Taiwanese website, thinking it was military green. The pictures on the website were all green, and it was even labeled so. But when I received it, it turned out to be completely brown. I've got nothing against brown, but it's not military green. I'm dying to find an affordable military jacket.
Oh almost forgot to mention, I bought a chain necklace along with my CD purchase.
I wanted to buy the kind that LM.C wears, but it costs about twice as much as this one. I wore it today.
chain necklace: Sex Pot Revenge, tank from Peace Now, thrifted jacket, pants and shoes from Taiwan

Oh snap, dinner time. Yesterday, I was working so intensely that I forgot to eat dinner. That sounds pretty ridiculous, yeah.

Love, Kai