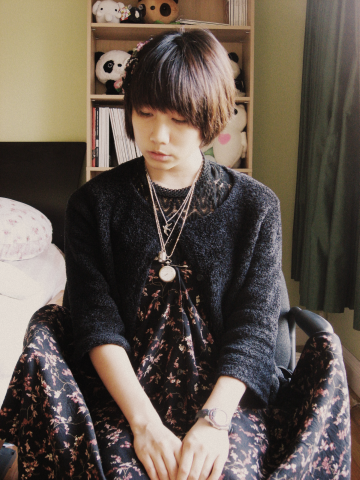 It's the black floral skirt I got from the thrift store last week (plus the black crochet tank I got from the thrift store)! I'm wearing it as a dress. I'm terribly clumsy and was stepping on it and tripping all day.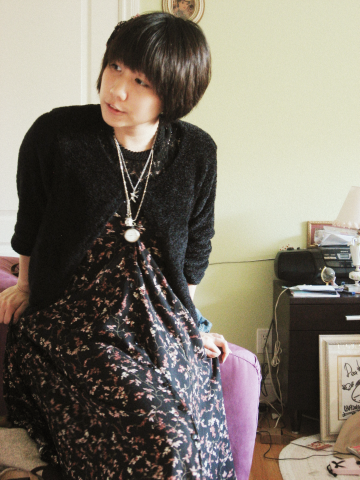 skirt-dress, top, and cardigan from thrift.

Today is November 15th, the release date for Josh Groban's new CD. I'd been planning since the day it was announced for release to buy it for my mother for Christmas. I had been doing pretty well with keeping her from finding out about the release until Sunday, when I said I wanted to go to Barnes and Noble. My mistake. There'd been a Josh Groban poster at the front door to advertise its release. When she told me, I freaked out and she was going all "No! My present is flying away!" I bought it for her today, but no surprise factor. Aw. My favorite part.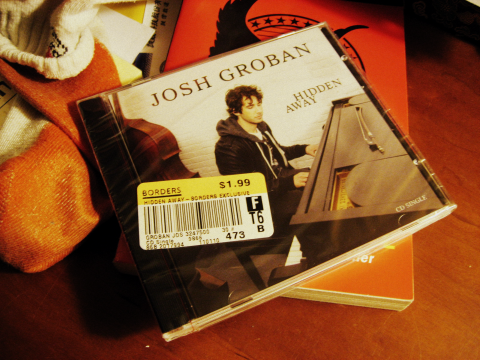 This is the singles CD. I don't know where the album went, but I bought that too. It was insanely difficult to find it at Borders. First, I remembered when the last CD came out in 2007 or so, there'd been a life sized poster of Josh and a CD display full of his album. I thought it would be the same this time, but man was I wrong. I ran upstairs and downstairs and up again several times. Even looking for staff was hard, because there were so few. There was a Josh section, but only his old albums were displayed. I finally found the singles in a tiny new release section, and had to ask the register for the album. That took maybe 20 minutes, 15 more minutes than I expected.
And then I ate a burger for dinner. Which is rare, since I gave up on fast food in 6th grade. I've been kind of wanting an In and Out burger since Clubs Day, when some club was selling their burgers for $4. They only cost $1.85 in the stores (and the $4 burgers were selling)!
Plus I got a package in the mail from my uncle. SHINee were in Taiwan recently, and he bought me some souvenirs!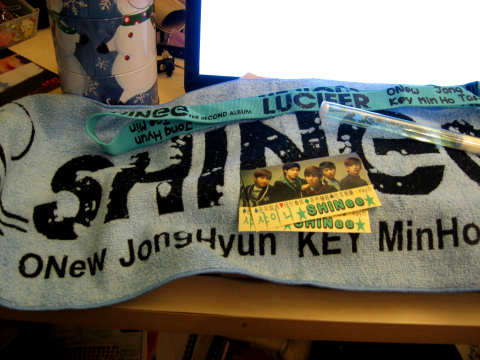 My uncle is sweet. The official SHINee Hello goods were limited, and people needed to get a ticket to line up to get the stuff, so I couldn't get that. But they were selling Lucifer goods at the door that weren't limited. He got me a towel, a lanyard, and a light stick.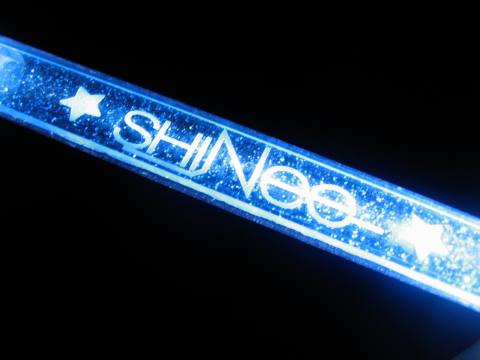 Light stick is beast! It glows up with "SHINee" inside.
I went to sleep yesterday at 5pm. It's 8:30 now, meaning I can't go to sleep that early today haha. I'm thirsty.
Love, Kai