Here's an outfit that I'm wearing right now, minus the shoes. Everything from thrift. I bought the top, pants, and shoes on Thursday.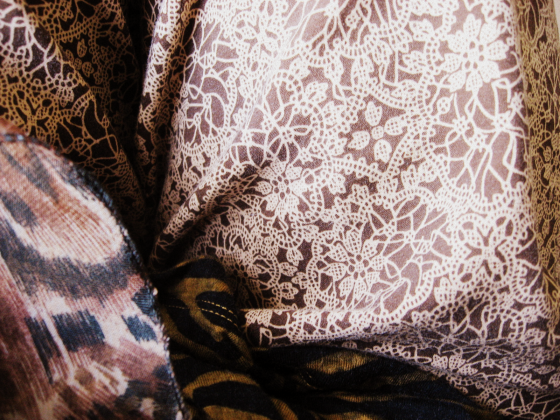 The print on my pants looks pretty cool.
Alright, now to today's topic. Consignment stores. I knew they exist, but I've never been to one. I passed by one this afternoon after going to a thrift shop. It was a small thrift shop, so I didn't get anything there aside from a Barack Obama issue of Vanity Fair. Magazines were $0.50. There was a Burberry jacket for $45.
Most of the items at the consignment store were still much above my budget price (I had $22 with me today), but I couldn't help but to compare them to what would have been retail prices. I can't explain how excited I was. I've never seen so many designer labels gathered in one place before. There was a cute little white quilted Chanel bag that I almost bought. It was only $36 and I've wanted a Chanel bag since forever. But to my untrained eye, I can't tell if it's a fake or not. I can only tell fakes for Juicy Couture, which doesn't help much since their fakes are pretty obvious, for the most part. And also because I was $14 short, I didn't get it.
I wish I had taken some pictures. Lately, I've been afraid of taking pictures in shops. Ever since last week when I got busted for taking a picture in Kinokuniya. There'd also been a pair of Elie Tahari Bergdorf Goodman leather pants that I would have liked ($200 out of my price range) and a Dolce&Gabbana slip dress (also in the 200's range). I miss that dress already.
Consignment stores overall: a place where I should stay away from. As much as I love designer clothing, some of the items give the I'm-a-knockoff aura and yet I can't confirm it, and I don't have the money to spend. Unless they have Alexander Mcqueen. But for now I'll stick to thrift stores and do my splurging at Forever 21.
ow headache.
Love, Kai